Precious Year - Baby Program
Are you, or someone you know planning on adding a new little bundle of joy to complete your family?
If so, we have a new baby program just for you! Every new parent always wants portraits of their baby at every stage of their precious first year. Your baby grows so fast that before you know it, you never found time to get the professional portraits that you wanted. With this program, you will get 5 portrait sittings through- out the year. The first sitting will be within the first 3 weeks of your child's life, then at 3 months, 6 months, 9 months and your child's first birthday. At the end of each sitting, you can view and order your portraits right away (print prices are separate). Each sitting is regularly priced at $50.00 a piece which comes to $250.00 for the year. For all 5 sittings, we are offering the low price of $225.00 and if you mention this ad, take another $25.00 OFF! That equals $200.00 for 5 sittings! It's like getting one sitting for FREE! Make your appointment today or 9 months from now. (print prices are separate, or you can purchase a USB from each session)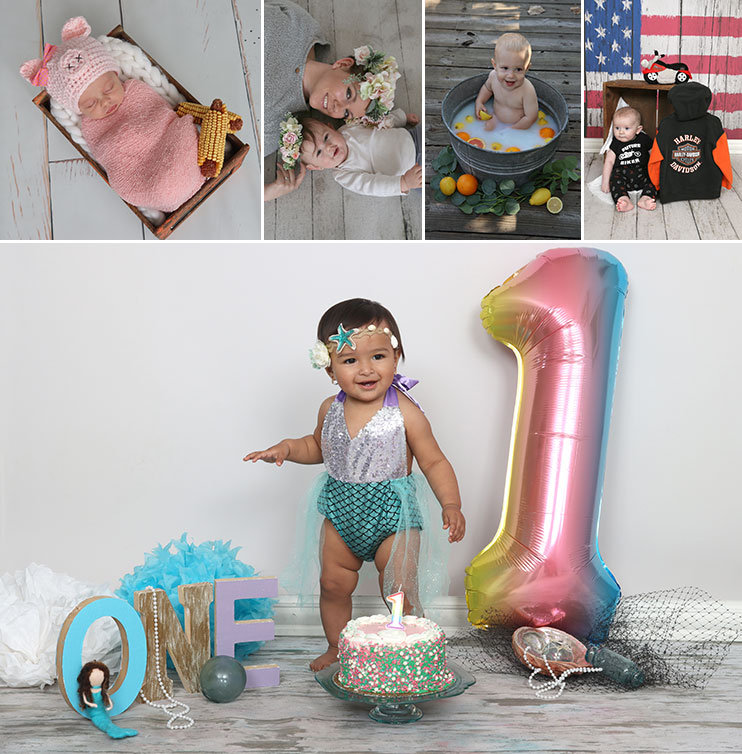 You can still join the Baby Program even if you missed the 1st or 2nd sittings!
Call for details! Toddler Program is now available - starting at 18 months till your child's 4th birthday.